The Institute of Musculoskeletal Health and Arthritis of the Canadian Institutes of Health Research (IMHA-CIHR) recently added new Institute Advisory Board (IAB) members, and 2 have close ties with the oral health research community.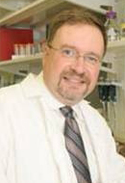 Dr. Alain Moreau is an associate professor in the stomatology department of the faculty of dentistry at the University of Montreal. He is also co-director of the dentistry department at the Sainte-Justine University Hospital Research Centre.
Dr. Moreau is a recognized authority on molecular genetics of idiopathic scoliosis. His other research interests include the genetic causes of osteoarthritis and the molecular mechanisms implicated in inflammation and pain, as well as the normal and pathological regeneration of musculoskeletal tissues.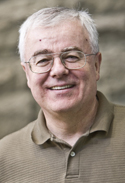 Dr. Jeff Dixon is a professor in the department of physiology and pharmacology and division of oral biology at the Schulich School of Medicine & Dentistry at The University of Western Ontario in London, Ontario. His research focuses on cellular and molecular mechanisms regulating bone formation and resorption.
Dr. Dixon is co-director of the multicentre Joint Motion Program—a CIHR Strategic Training Program in Musculoskeletal Health Research and Leadership. He is past-president of the Canadian Association for Dental Research and served as director of the CIHR Group in Skeletal Development and Remodeling from 2001–09.
Drs. Moreau and Dixon will sit on the IMHA Advisory Board for a 3-year term. The IAB acts in an advisory capacity to the IMHA Scientific Director and Governing Council on such activities as the evaluation of health research priorities and strategies and implementation plans for engaging the broader research community.
disponible en