Cite this as: j can dent assoc ;77:Sponsored Content
Body
As demand grows for aesthetic dentistry in the Canada, how do you know which programs will give you the best chance of success?
CCADS is a unique post educational dental program that specializes in functional aesthetics and provides the real hands-on experience you need to succeed.  Where patients have worn, heavily restored and failing dentitions, the critical factor in restoring a great smile, is diagnosis and treatment planning. CCADS provides a comprehensive program with live patient hands-on practical exercises to enable you to diagnose and plan such cases with confidence.
More Supportive, Convenient and Affordable
Unlike many other educational programs, CCADS has been structured around the needs of the dentists by offering:
Year-round Dedicated Mentors
Thanks to our unique mentoring system, you can enjoy support all year round.
Local Programs
Taking time out to attend programs outside of Canada is expensive – both from a lost revenue and travel and accommodation perspective. CCADS, where possible, provides local programs in the UK.
Financial Grants
CCADS has established a partnership with Frontier Dental Laboratories to provide full and partial grants to qualifying members.
Expert Teaching
The program is lead by our Clinical Director, Dr. Tom Dudney. Dr. Tom Dudney is a leading cosmetic dentist and teacher in the US specializing in aesthetic dentistry.
Thomas E. Dudney, DMD, is a 1977 graduate of the University of Alabama, Birmingham School of Dentistry. He is the Clinical Director for CCADS. Formerly, Dr. Dudney was the clinical director for the Rosenthal Group's Aesthetic Advantage hands-on continuum taught at New York University College of Dentistry and the Eastman Dental Clinic in London. A renowned clinician and lecturer on concepts in aesthetic dentistry, Dr. Dudney has also published articles in various major dental publications. He is a member of the American Academy of Cosmetic Dentistry, the Academy of General Dentistry, the American Dental Association, and the Birmingham District Dental Society. Dr. Dudney maintains a private practice with emphasis on aesthetic and restorative dentistry in Birmingham, Alabama.
Results You Can Achieve
CCADS' success is based on the quality of the work achieved with the program –here are just a few examples of the work we do. For more examples, visit our work.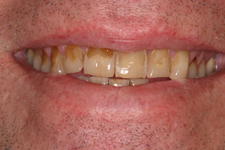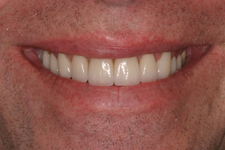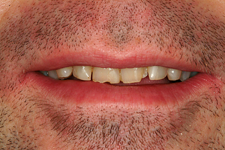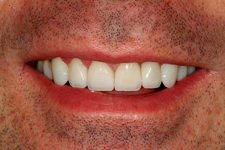 The CCADS Curriculum
The Core Excellency Series is all about world-class training. It is made up of :
Level 1: 1 day Hands-on Typodont Program
Your introduction to the theory and practice of functional aesthetic diagnosis and treatment planning. Includes an introduction to clinical photography
Level 2 & Level 3: Live Patient Hands-on Program (each level 4 days over 2 weekends)
These courses offer an exceptional level of dentistry education by offering a comprehensive format and maximizing live patient hands-on experience. One of CCADS core beliefs is that the more cases you do and the more you are exposed to, the greater your confidence and skill set will become.  Continuing on from the Typodont, you will work on a live patient under close supervision of our experienced clinical instructors and attend business seminars, not just for you, but for your whole team.
For more information about CCADS, please visit www.ccads.org. For detailed course descriptions and programme date information please click UK under these sections.
The next Typodont Program is scheduled for May 27, 2011 in Vancouver, so apply early to avoid disappointment. Click here to apply.
For more information on CCADS, please email ltjahjadi@ccads.org