Body
Refusal, avoidance, and postponement of needed treatments happen frequently in health care systems.1–4 The patient's low engagement in care has been attributed to several socio-demographic and contextual factors including the patient's age, sex, ethnic group status, personality, medical and mental conditions, type and complexity of care, as well as the type of health care setting.5–10 Clinical diagnostic procedures, treatments and care settings with fear-evoking characteristics such as imaging rooms, CT scan machines, blood tests, colonoscopy and surgical procedures, and dental clinics are good examples of environments and contexts that can cause medical and dental anxiety or phobia. Treatment phobia shapes individuals' disruptive behaviour patterns and leads to preoperative anxiety, which is associated with state treatment anxiety and increased postoperative pain.11,12
Improved anxiety regulation and pain control is critical for maintaining health and well-being, empowerment of positive health care behaviours, and optimal care management.13,14 Music has been used in several clinical settings to engage patients in self-regulation of anxiety and pain control.15 Growing clinical evidence attests that music exerts anxiolytic effects on patients undergoing invasive medical procedures or cancer experience. It may be used as an adjunctive intervention in many conditions such as musculoskeletal disease, cardiovascular disease, and dementia, by influencing the activity of brain/emotion networks, initiating corresponding physiological responses, and contributing to psychological well-being and engagement in self-care activities.15–22
Although the underlying mechanisms through which music produces its impact are not yet completely understood, cognitive and emotional pathways have been proposed as key mediators. Activities that distract attention help attenuate pain or decrease anxiety.23– 25 Recent neuroscience research has also demonstrated the power of music to induce pleasure and modulate arousal.26–29 Experimental research indicates that the subjective pleasantness of music contributes to its analgesic effects,30 consistent with neuroimaging studies showing how positive emotions reduce the brain response to acute pain.31 The neural impulses produced by music affect the autonomic nervous system, modulate activity in brainstem structures, and initiate the reflexive brainstem and endocrine system responses, which provoke changes in blood pressure, heart rate, and anxiety level by releasing a series of hormones such as corticotropin-releasing hormone and norepinephrine.32,33 Pleasant emotions induced by music further inhibit pain-related reflex responses of the spinal cord.34
The magnitude and kind of response to music depend on several factors related to the individual's characteristics, the type of music, and preferences for the music. According to previous studies, preferred music can play a role in the effectiveness of musical interventions.35,36 For example in elders with dementia, preferred music can control agitated behaviours, thus having therapeutic potential in clinical care.37 Previous clinical studies have also shown that pleasant music could activate the brain reward system.38–39 Moreover, different cultural songs induce sleep in babies.40,41 Furthermore, each type of music may produce different results on the body. For example, stimulating music increases some cardiovascular responses, whereas relaxing music decreases them.19 Importantly, some autonomic responses may partly reflect basic tempo entrainment (i.e., fast versus slow) but rhythmic content and melodic contours conveying emotional meaning appear to be central determinants of physiological effects.42 Previous studies have suggested that music selected by the researchers had a greater effect on stress reduction than music selected by the subjects themselves.43 However, a meta-analysis on the effect of music on anxiety in patients with cardiovascular problems44 indicates that self-selected music is more effective in reducing psychological measures such as anxiety. Although little is known on the mechanisms of the favourite music, a recent brain imaging study45 shows involvement in self-reflective thought and socio-emotional memory networks when listening to preferred music.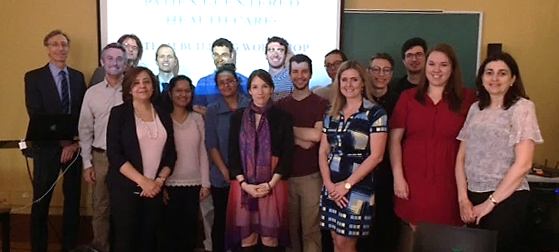 Figure 1: Multidisciplinary research team collaborators and some of the workshop invitees.
Although there have been a number of studies on the use of music interventions in reducing pain and anxiety related to clinical treatments, the use of culturally adapted music, its application to various health care settings, and its effect on patient care avoidance and attendance within the communities have not yet been examined. Furthermore, various technological innovations are now available and can be applied to musical interventions to deliver efficient and effective health care.46
In this context, to empower patient-centred care, the authors of this report have secured Canadian Institutes of Health Research funds to organize a unique workshop for planning future research activities and projects on the use of music in clinical setting. Accordingly, a closed-invitation workshop was conducted in May 2017 in Montreal at the International Laboratory for Brain, Music and Sound Research (BRAMS) affiliated with the University of Montreal and McGill University.
During the one-day workshop, several researchers and experts in fundamental, translational, and clinical research in the fields of music, pain, neuropsychology, mental health, and oral health from Canadian and international universities and research institutions were invited to discuss patient-centred health care innovations with clinicians, community, and health care industry representatives, and end-knowledge users. The development and implementation of culturally adapted music interventions in clinical care was the main theme of this workshop, with three specific objectives:
Consolidation of research partnership with patients, clinicians, researchers, policy makers, and e-health industry engaged in the fields of dentistry and mental health.
Knowledge exchange and dissemination on the effect of music on emotion and pain control, from basic science to e-health innovation.
Planning for the submission of grant proposals.
Dr. Pierre Blanchet, the vice-dean of research at the faculty of dental medicine at the University of Montreal, opened the workshop by putting emphasis on the importance of clinical interdisciplinary and intersectoral research. The three organizers of the workshop, Drs. Elham Emami, Nathalie Gosselin, and Pierre Rainville, facilitated the workshop oral presentations and discussion groups. The workshop oral presenters were invited to present the five subthemes of the workshop displaying the interdisciplinary and intersectorial nature of the workshop:
Patient-centred care: Empowering patients' own-care engagement
Anxiety and pain: Clinical and research perspectives
Brain/emotion networks and music: Mechanism of interactions
Music intervention: From bench to clinic and e-health innovation
Cultural context of music intervention
The subtheme cultural context of music included an overview of Indigenous music and its impact on the conceptualization of health and healing.
Some key points of the presentations are presented here with their references:
Low engagement in care includes missing appointments, which is a current problem for private dental health care sectors, as well as for those organizations that offer free or low-cost dental services such as Indigenous communities' oral health care centres and dental faculties.47
Past negative dental experiences related to injection needles, drill noises, and sitting in a dental chair are associated with dental phobia.48 Since individuals with dental anxiety and phobia are less likely to seek dental care, they are more prone to have poorer oral health.49,50
Anxiety is a physiological emotional response toward an anticipated threat and is the result of the integrated activity of affect-generating brain systems and emotional effector systems.51
Dental and medical anxiety and phobia can lead to sleep disturbance, impaired life-activities, and psychological difficulties.52
Addressing dental and medical anxiety and phobia control has public health implications but needs an innovative, personalized, and culturally adapted behavioural approach.
Music interventions are a non-pharmaceutical, non-invasive, and inexpensive approach53–55,which can be used to prevent the side effects of medication used for pain and anxiety control such as sleep disturbance, impaired life activities, and psychological difficulties56. Music interventions modify the state of consciousness of the patient and produce a sedative effect while enhancing communication between clinicians and patients in non-traditional ways.
Music interventions should be tailored based on individuals' preferences, taking into account the cultural dimension of pleasant music that could potentially enhance activation of the reward system.38-40, 57
The translation of innovative patient-centred and culturally adapted interventions into practice requires robust, high-quality interdisciplinary and intersectorial research within a real setting, where we can expect a high magnitude of "intervention effects". 14, 58–60
Interactive discussions were brought up after each presentation, which was followed by round-table discussions reflecting on research objectives, design, outcomes, and measures of a clinical trial to test the effect of culturally adapted music on patients' anxiety and pain. Dental care has been chosen as a model for a stressful care setting, with the long-term objective of adapting the intervention for other clinical settings where the patients may experience pain, anxiety, and treatment phobia.
Workshop short-term outcomes
Overall, participants gave positive evaluations of the workshop and expressed a successful achievement of its main objectives. The workshop was followed by a musical intervention training activity in late August, for dental clinicians participating in the future research project. A start-up fund from the faculty of dental medicine at the University of Montreal has been secured to run a pilot project in 2018–2019. The research team are presently working on a number of research proposals to expand the pilot project and to conduct a demonstration project with an expansion to other health care disciplines.
THE AUTHORS